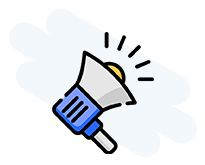 Building a brand is no easy task, and our team will help you find the brand and identity that communicates your business communicates a clear and concise message.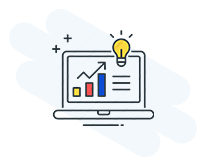 Looking to build a new website or transform an existing one that isn't performing? We create engaging websites that offer the very best in user experience and drive leads & sales.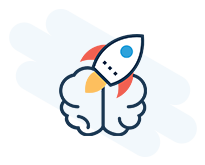 Utilizing the best proven online marketing tactics, finest lead generation techniques and excellent marketing strategies to expand your online visibility.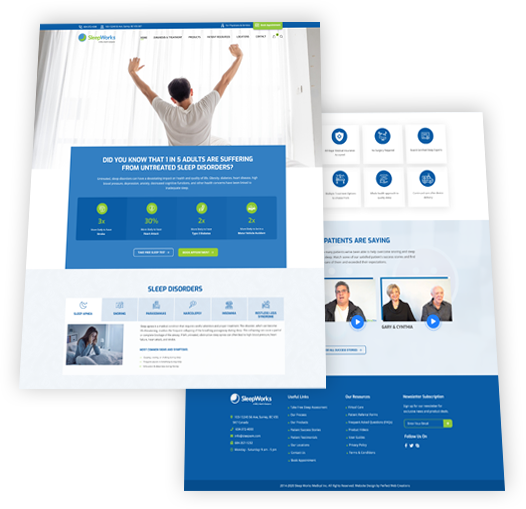 TOP RATED WEBSITE DESIGNERS IN ABBOTSFORD
Building Businesses,
Not Just Websites
We don't just make pretty websites. Drawing on our experience as the best website design company around, we build websites on a foundation of SEO best practices to improve your ability to generate high-quality traffic and sales/leads for your business in Abbotsford, BC. Our websites are specifically designed to provide the best experience to enable you to win more customers and generate more revenue. We designed our website design packages to fit your budget and give you a remarkable, custom-fit, and high-quality website design with all the trimmings.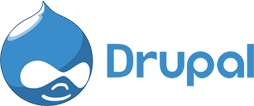 ABBOTSFORD DIGITAL MARKETING AGENCY
CUSTOMIZED DIGITAL EXPERIENCES THAT ENGAGE
Our job is to help your company grow. A great website is the beginning of an effective online strategy to attract and engage prospective new clients. Without an effective search engine strategy, your website (and business) will never truly reach its full potential. We focus on attracting and converting leads, decreasing the cost of customer acquisition, and shortening your team's sale cycle, we work hard to meet your goals.
For over 14 years, our Abbotsford marketing agency has been a trusted partner to small- and medium-sized companies in Lower Mainland to capture and convert qualified leads through innovative digital marketing strategies. Our team works to create customized digital experiences that resonate with your audience and keep them coming back for more. Contact us today to find out how we can help your business reach its goals.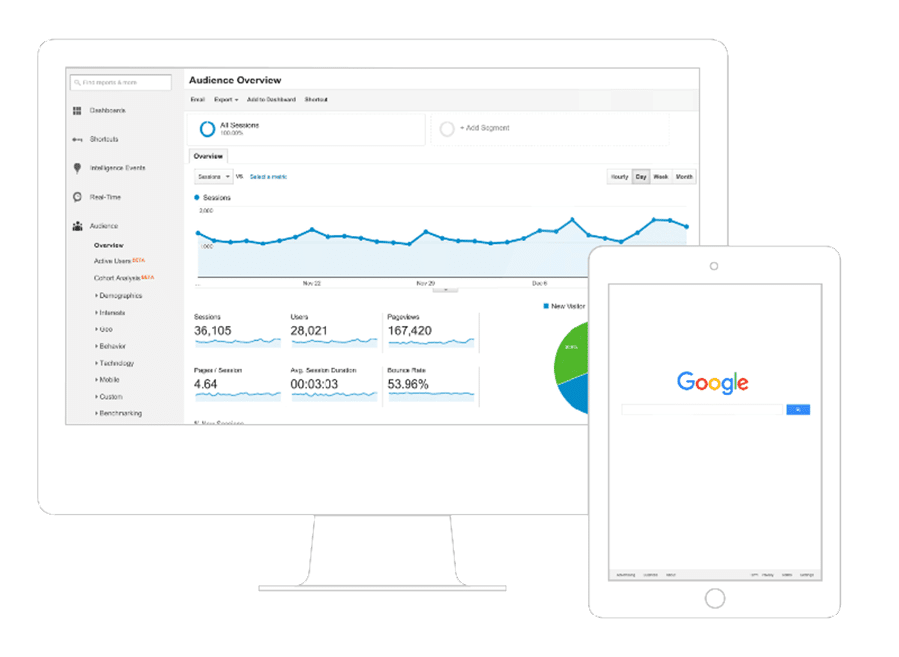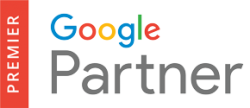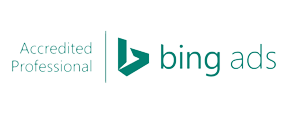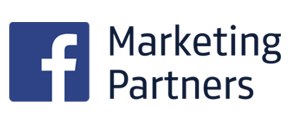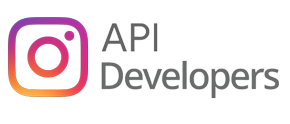 Projects we're proud to have been a part of
Featured Projects
Marketing news, Nerdy happenings, web development tips, & much more - Abbotsford Web Design Blog
Insights
By: Deep Garcha
On: April 1, 2022
The vital question is what's the difference between Facebook ads and Google ads. In simple terms, the difference is in...
FAQS
Quick answers to commonly asked questions.
We take pride in providing transparency to our clients and strive to maintain clarity in everything we do. If you're not ready to contact us but have a question, you may find answers here.
Why work with us?
With over 14 years in the most competitive web design market in Canada, we've stood as one of the
best Abbotsford web design companies
evident in our winning digital strategies and client testimonials that highly recommend our Abbotsford-based web design services to magnify our clients' web presence.
Top reasons to work with Perfect Web Creations:
– We deliver creative, functional web design Abbotsford services that convert web traffic into business success through conversion optimization.
– We take communication and responsiveness seriously and respond to requests quickly, setting clear expectations through our web design process.
– We have an experienced and passionate team that strives for pixel-perfect detail in our SEO web design solutions.
– We are flexible and understand needs sometimes change mid-project to focus on the most important aspects of growing your business.
– Three Best Rated showcases us as a top web design and development agency in Abbotsford, Canada.
– We have a proven track record working with some of Canada's most prominent brands across many different industries.
– We have years of experience working with new businesses to build everything from lead generation websites to custom e-commerce solutions.
– We can offer managed web hosting or help you find the perfect web hosting partner to take your site to the next level.
– You will always work with the same project manager from start to finish.
– We have a network of marketing partner agencies that specialize in supporting services like video production, social media marketing, and marketing automation.
Take a tour of our web design portfolio to review our previous work.
What is WordPress website design?
WordPress is an open-source and free Content Management System (CMS). It's an extremely popular way to build websites and blogs.
According to Search Engine Journal
, WordPress powers over 39.5% of all sites on the web.
When it comes to website design Abbotsford-based businesses need, WordPress is a professional way to build a completely custom web design project. That's why we use WordPress at Perfect Web Creations.
Do you offer Search Engine Optimization?
Yes, we do offer 
search engine optimization services
 for many businesses. Our 
top web design company in Abbotsford
is afforded opportunities to work with the best SEO service providers around the world. Through these experiences, we've sharpened our search engine optimization expertise and broad knowledge of search engines and their ever-evolving algorithms to maximize our clients' web presence.
We don't offer SEO services independent of mobile-friendly web design services or web development projects as our expert SEO knowledge is best realized when it is woven into a custom web design and web development project to maximize search results and enhance your online presence.
Contact us to learn more about our search engine optimization services and how this digital strategy can grow your business.
Do you integrate with CRM's?
We have extensive experience integrating the most widely used client relationship management tools available today to achieve your business requirements, including:
– Hubspot
– Freshworks
– Salesforce
– Pipedrive
– Zoho CRM and more.
Whether you want to develop a marketing funnel for your law firm or build a lead generation platform for your real estate start-up, we have the experience to weave everything together into a seamless user experience.
What website platforms do you work with?
There really are not many platforms our
Abbotsford web design company
can't integrate into your website. Our 
Abbotsford website design firm
specializes in open source web development, PHP software development, and 
search engine optimization
 focusing primarily on
WordPress
.
We are often integrating multiple platforms within each website including CRM's, ERP's, email marketing platforms like MailChimp, Google Analytics, appointment booking services, or payment processors.
In some cases, we've even built custom APIs to connect two or more different platforms that do not have open support.
When it comes to the best website hosting platforms, we can work with just about any provider, however, having worked in the website design/web development industry for two decades, we naturally have some strong recommendations to help you achieve all your goals.
Our website designers are happy to work with your social media marketing or online marketing agency to integrate third-party applications they may wish to use as well to deliver custom solutions to enhance your digital marketing efforts.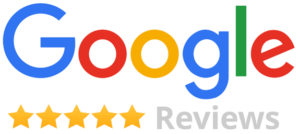 OUR CLIENTS' GOALS ARE OUR GOALS
HERE'S WHAT THEY HAVE TO SAY
We work with companies of all shapes and sizes in and around Abbotsford to create the best web and brand designs — all while keeping an eye on the bottom line.
We consider ourselves very fortunate to work with clients who share our passion for personalized marketing, for what it can do for their businesses, and ultimately for its role in developing, deepening, and improving customer relationships. We are their partners and as we help them to grow and succeed, in their businesses, they have helped us to do the same. We take great pride in the work we've done for our clients and we are thrilled to share some of the testimonials from our clients.
We were so happy to work with Perfect Web Creations. We have been very happy with our new website! It looks professional and very easy to navigate. Our experience has been great. They were available for any questions we have. I would highly recommend Perfect Web Creations to anyone in the market for a professional website!

Alex Taranenko
PRINCIPAL, NENKO ENGINEERING ABBOTSFORD
Great response time and quality of work from the Perfect Web Creations team!! Highly recommended for anyone who needs a great company for your website.
Paul Rattan
BUILDER | OWNER, OPULENCE CUSTOM HOMES ABBOTSFORD
Our 2 company central paving and green valley services Ltd using this company since 2015 they doing good services on time they make our website for central paving very good.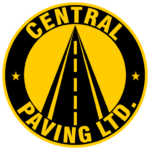 Avtar Grewal
PRESIDENT, CENTRAL PAVING ABBOTSFORD
Fantastic job. The amount of leads I received based on the SEO Deep implemented was amazing. Also fantastic job on the website. Thank you Perfect Web Creations!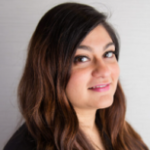 Tina Gendeh
OWNER, SMILE CARE DENTAL CLINIC ABBOTSFORD
Perfect Web Creations has helped our business since the beginning. Deep has created our webpage, given valuable advice for growth, and maintained our online presence on all our business platforms. His professionalism and knowledge go above and beyond and we are so grateful to him for help through all these years.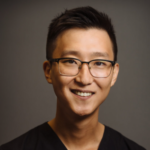 Tony Yu
OWNER, SIMPLY DENTURES ABBOTSFORD
Mr. Deep. It truly has been a blessing having the chance to work with Perfect Web Creations, the transformation with our marketing has been night and day with him onboard. Coming up on about half a year and every aspect of our business has grown thanks to his strategies. I can't recommend him enough - our team actually has and those that were referred have said the same thing "Deep and his team are amazing!". So a big thanks from us to you, and can't wait for our continued work together!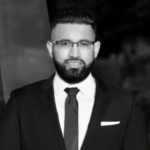 Alexander Bains
FOUNDING PARTNER | REALTOR, GVRE
An excellent all-around experience re-designing, re-building, and launching two digital platforms. Particularly impressed with PWC's responsiveness, attention to customer satisfaction, turnaround, and problem-solving. Highly recommended to any company or individual in need of an online presence, digital overhaul, or strategy. Many thanks to Deep and his team.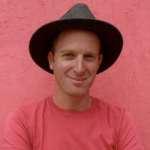 Robin Esrock
TRAVEL WRITER, GREAT CANADIAN BUCKET LIST
Thanks to Deep my website has undergone a transformation. The look, feel and blogs have created a very professional image for my Company. I'm extremely pleased.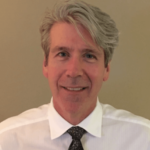 Richard Kosick
CPA, RICHARD KOSICK & CO SURREY
We have been using Perfect Web Creations for a few years, and yes, their service is "Perfect" don't let the name fool you. They are so much more than just "WEB" designers. They are excellent at FB and Instagram campaigns. Their marketing department is fantastic and extremely affordable. I can't say enough about this company and their incredible attention to detail, not to mention outstanding customer service.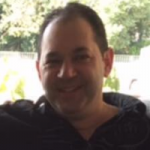 Larry Bloom
FOUNDER | OWNER, SLEEPWORKS MEDICAL