Content Marketing Agency
Cut through the noise with content that makes a difference. Fuel your brand and drive results with content strategy + SEO content creation.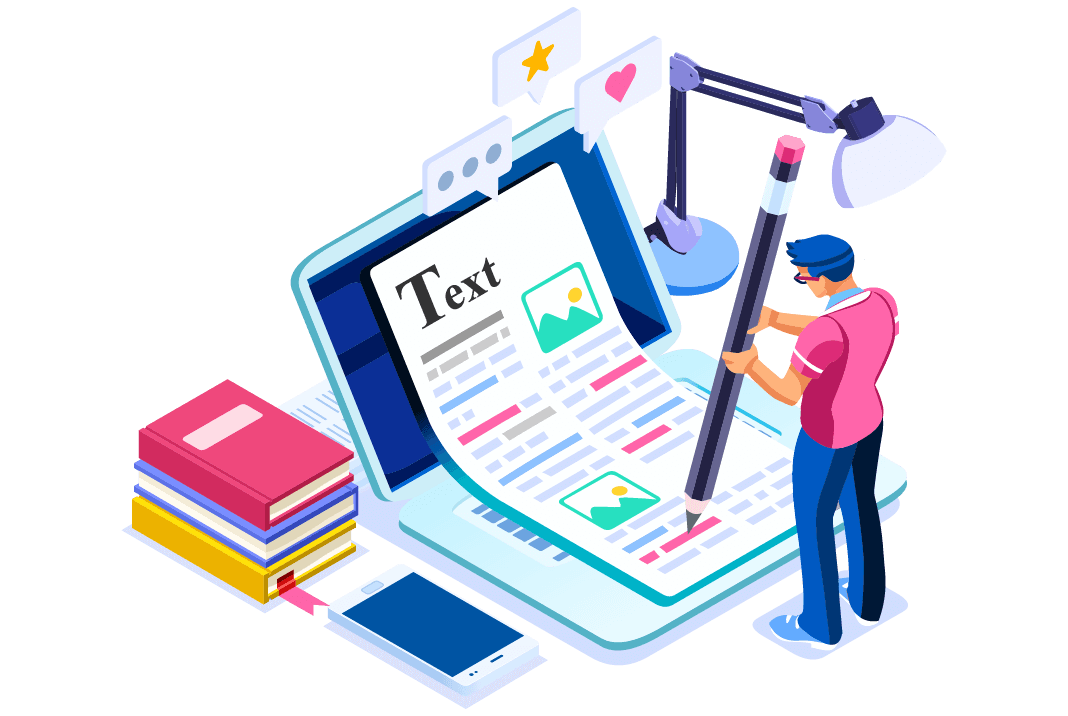 CONTENT MARKETING MADE EASY

Where's your audience? What content connects with them, and converts? We eliminate the guesswork and identify the content that will return you the highest ROI.

The best content isn't promoted, it's found. When your audience hits search, we put you in their results again, and again, with our SEO strategies and top-ranking keyword techniques.
Know what you want to say, but don't have the time or words to say it? Website copywriting, blog posts, social media, ebooks… Leave it to us, we've got you covered.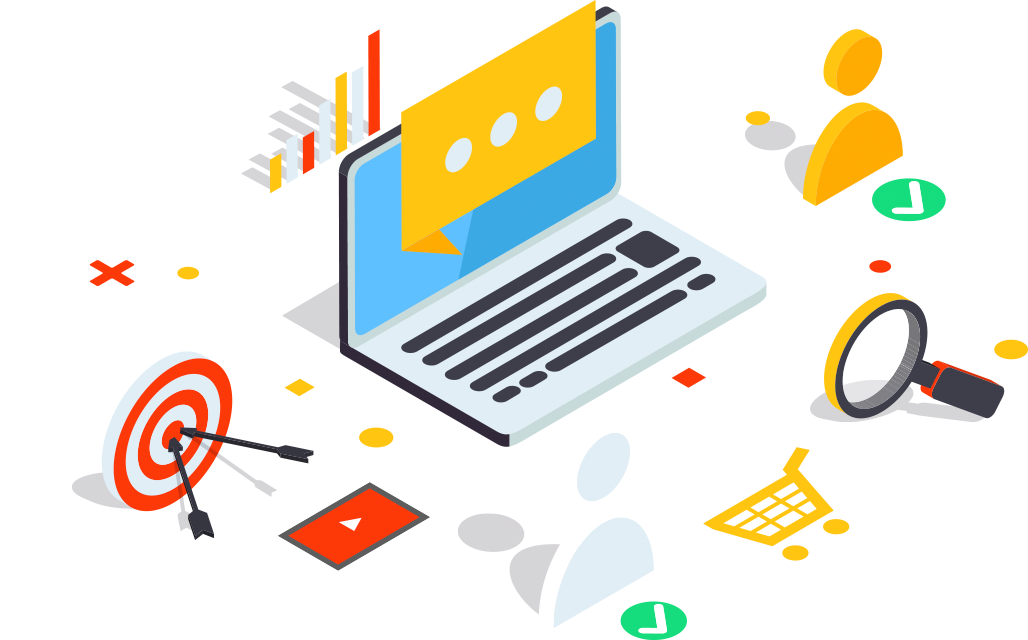 GIVE YOUR BRAND A VOICE
Content Marketing has become one of the most powerful marketing tools.
Engaging Content
High-quality content is not just about being well written, it must be part of a marketing strategy that engages the audience. It needs to either provide some level of education, solve a problem or answer a question.
Generate Leads
Your content needs to solve problems for the right type of people and be engaging enough that it encourages each visitor to take a specific action that will enter them into your sales funnel.
Close Sales
Well-created and delivered content will also nurture people through your funnel and bring them out the other end as a high-quality lead or straight into a sale. This is done via a series of highly optimized emails called nurture sequences.
YOUR GOALS, ACHIEVED
Why you should consider us to be your Content Marketing Agency?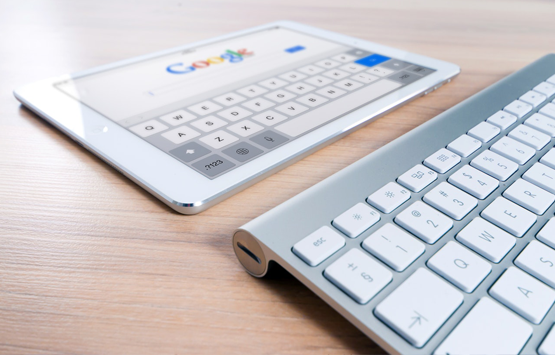 SEO Focused Content Marketing
We analyze the desired keywords and then finding long-tail search terns that have a reasonable amount of the desired traffic from search engines and optimizing the article to rank for that term.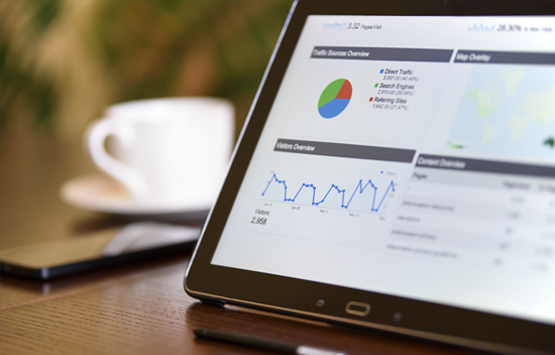 Our Content Specialists are focused on growing your business.
When producing your content we keep in mind specific marketing audiences across social platforms. Article titles need to be 'clickbait' to ensure we will get the desired CTR (click-through rate) on Social Media.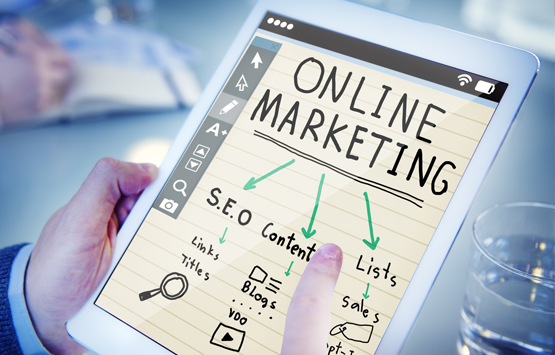 Work with a locally based team that has been doing this for over 16 years.
Rely on our vast experience in the industry to produce a strategy that works to really unlock the true potential of the content on your website.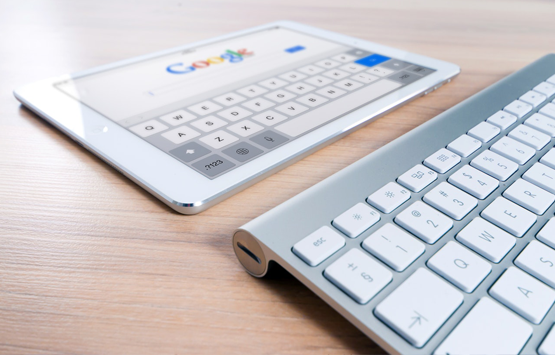 Don't settle for anything less than 100% transparency across your entire account.
From analytical data to the entire scope of work and all the finer details in between, you can rest assured that we will always deliver 100% transparency across the board.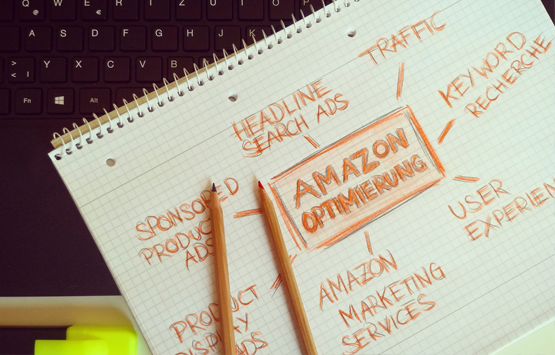 Our team of content marketing experts are focused on strategies based on real data.
Via enforcing data-based ideation into your content marketing plan ensures that whenever possible each piece of content produced has an organic target that delivers converting traffic.
READY TO GET STARTED?
We'd love to hear all about your business, the challenges you're facing, and where you'd like to be.
ALL YOU NEED TO KNOW ABOUT CONTENT
Content Marketing FAQs
To help you make the most informed decision, here are common questions customers ask us. More questions? Just ask.
Why is content important for SEO?
Content is extremely important to SEO. This is because SEO relies on the implementation of strategic keywords in order to work. That means you need to produce meaningful content that seamlessly incorporates those keywords in order to move up the Google rankings.
What's more, quality backlinks and social validation, also important aspects of SEO, will only work if there's quality content supporting them. Of course, most importantly, Google needs content in order to rank you.
So, if you don't have content, chances are you'll never make it to the first page of a Google search.
Why do you need content marketing?
You need content marketing to help your brand connect with your audience. Content marketing allows you to:
Build trust
Increase conversion
Improve SEO
Gather new leads
Highlight your thought leadership
Set yourself apart from the competition
Build a foundation for every other digital marketing strategy
Chances are, your business has more than one tool for building a digital marketing campaign, but the one common denominator is having great content to disperse among your other digital marketing channels.
Whether it's a newsletter or a social media post, your business needs good content marketing.