Facebook Ads Management Abbotsford
Use a data-driven approach to your Facebook Ads campaigns. Hire a Facebook Ads specialist and get more results out of your budget.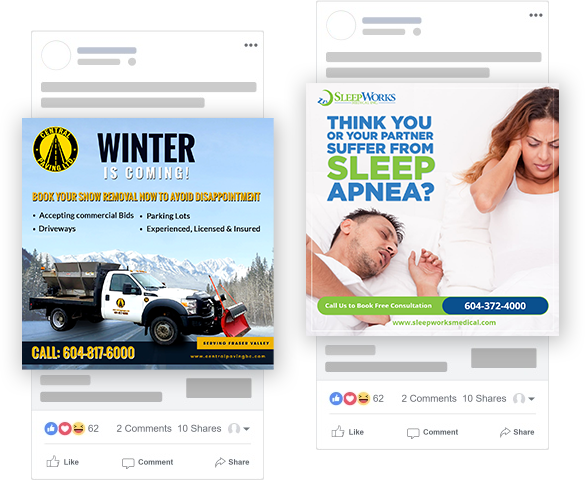 Facebook can provide you with a huge pool of prospects and sales if utilized correctly. Our team's extensive experience working with data can ensure an exceptional ROI from Facebook.

Be sure that your Facebook Ads campaigns are running their absolute best with Perfect Web Creations' campaign management and optimization services.

Re-engage with your website visitors and recapture lost opportunities and build confidence in your brand by utilizing one of the most powerful forms of online advertising.
FACEBOOK ADS THAT GRABS ATTENTION
We're a Facebook Ads Agency that consistently turns complete strangers into high-paying customers to deliver profitable online marketing campaigns.
Imagine having a tap you can adjust to bring a flood of sales right when you need them or turn down when your team can't handle any more leads or sales. It's time to remove revenue uncertainty in your business and build a predictable stream of income month on month.
Our Facebook Ads Agency services make this possible & deliver a return on investment for every dollar spent. Our full-service digital marketing agency will give you all the pieces of the online marketing puzzle that your business needs to achieve success.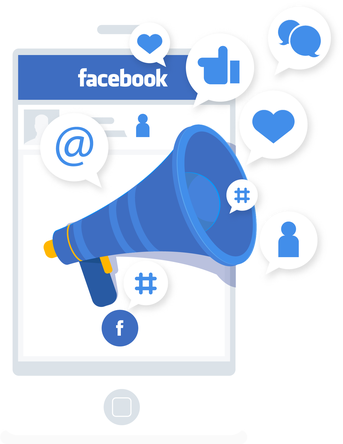 FREE Facebook Ads Consultation
Schedule Your Free 30-Minutes Strategy Session with our Facebook Ads Expert
ADDITIONAL QUESTIONS
Facebook Ads Frequently Asked Questions
What do i need to do to setup a Facebook campaign?
We'll help you set up a Business Manager, if you don't have one already, and get all the assets communicating with each other – your ad account, pixel, Facebook page, Instagram account, and products from your store.
How much do i need to spend on Facebook advertising each month?
It's going to depend on your goals and how quickly you want to "go big". Facebook has recently placed a $50/day spend limit on brand new ad accounts which lasts "for a few weeks" until the account has a track record of complying with Facebook's Advertising Policies. If you have an account already, we will recommend the correct ad spend to meet your targets.
Can I just boost a post?
Well … you can … if you are happy to give money to Facebook without using the full power of the algorithm. There's sometimes a place for a boosted post. But think of that as "Facebook Lite" rather than a solid revenue growth strategy.
Are Facebook ads profitable?
With a strong offer, high-quality copy and creative, the right budget, and the right targeting, Facebook Ads campaigns can be the most lucrative sources of traffic out there. However, we will talk to you at the outset to check your profit margins are sufficient to make Facebook campaigns a viable option for your business.