CASE STUDY
HAMILTON TAX CPA
Created microsite for our Accountant client in Hamilton, ON who wanted to organically rank higher on search engines for the keyword "Hamilton tax".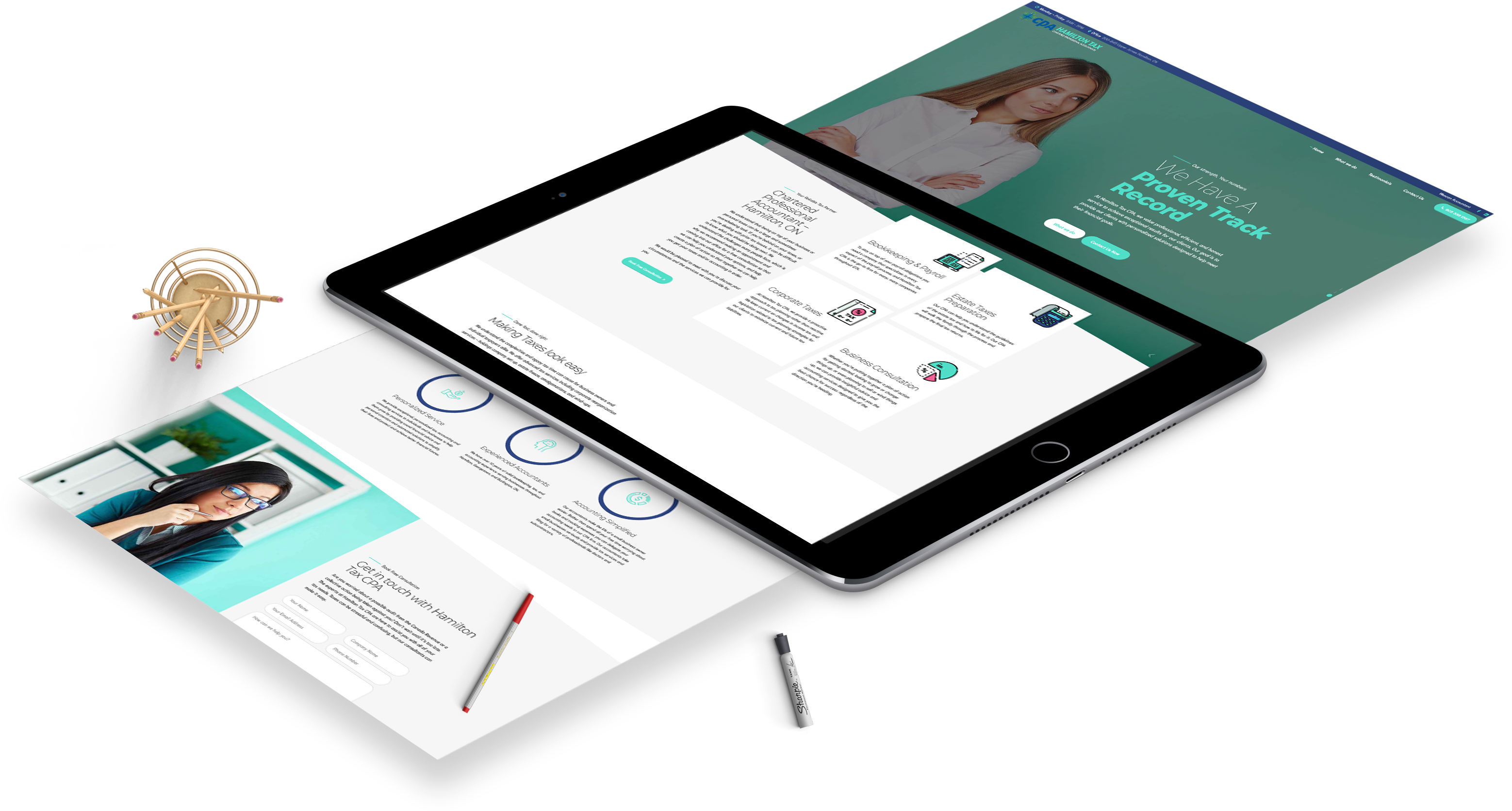 This trusted Hamilton, ON Accountant wanted to increase his client base in the area by organically ranking higher for the keyword 'Hamilton Tax'.

We came up with the plan to have a one-page micro-site and develop the content to cater to anyone who is looking for Hamilton Tax Accountant.

A comprehensive SEO strategy designed to attract new leads and provide an enhanced, on-page customer experience that increases conversions.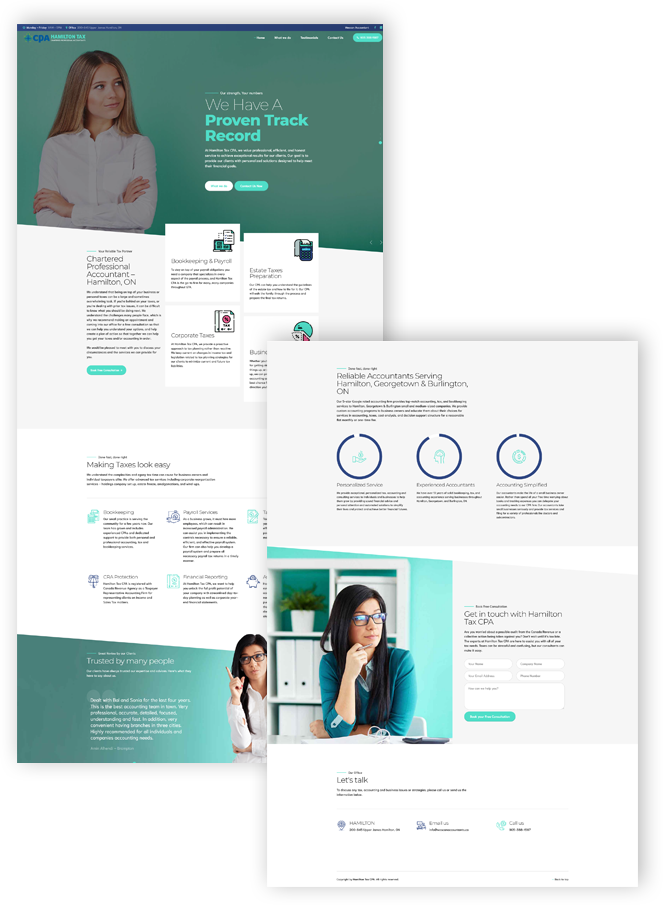 ABOUT OUR CLIENT
Who is Hamilton Tax CPA?
Hamilton Tax CPA is a Toronto-based boutique accounting and tax firm that specializes in helping individuals, families, and businesses save time and money with cost-efficient tax strategies and support.
After relying on word-of-mouth to generate business, Hamilton Tax CPA decided to leverage the power of digital marketing by building a new micro-site and developing an SEO strategy that would help them tap further into the niche market.
Services Provided:
Corporate Branding
UX (User Experience) Design
Responsive Website Design
WordPress Website Development
SEO-FRIENDLY MICROSITE
Modern Website Design
Once the new website was launched, they quickly saw the results of Perfect Web Creations' project strategy and execution, resulting in an ROI that exceeded their expectations.
Our relationship with clients continues to grow with regular check-ins to ensure that the website continues to bring results and that it accurately reflects their service offerings and business values.