CASE STUDY
Rapid Flo Plumbing
Our team designed a WordPress website for a leading plumbing services company in Surrey, BC. Rapid Flo Plumbing is known for its commitment to service.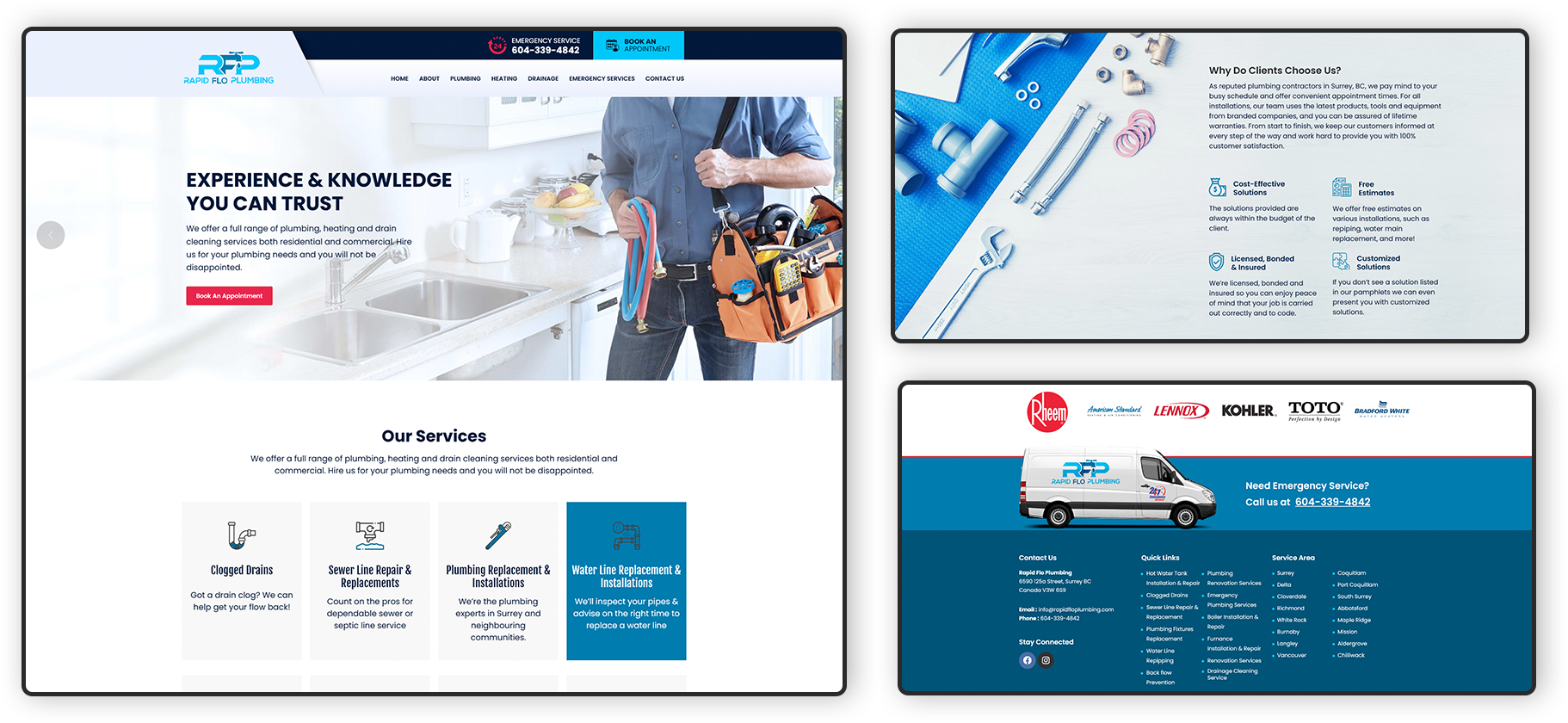 When we started working with Rapid Flo Plumbing they had almost no digital presence and a small team of plumbers.

Our team built the website for Rapid Flo Plumbing & transformed their brand through a gorgeous responsive web design with custom icons.

The result is an engaging, fast loading, easy-to-use website that captures targets and leads, making it an invaluable marketing tool.
ABOUT OUR CLIENT
Who is Rapid Flo Plumbing?
Rapid Flo Plumbing & Heating has been delivering a superior plumbing service to the Lower Mainland area. A leader in all areas of plumbing, drains, and gas fitting. It doesn't matter where you're based, they have plumbers situated across the region to ensure they can get to your door quickly.
Services Provided:
Branding Strategy
Logo Design
Responsive Website Design
WordPress Development
Content Collaboration & SEO
Colors & Typography
Brand Identity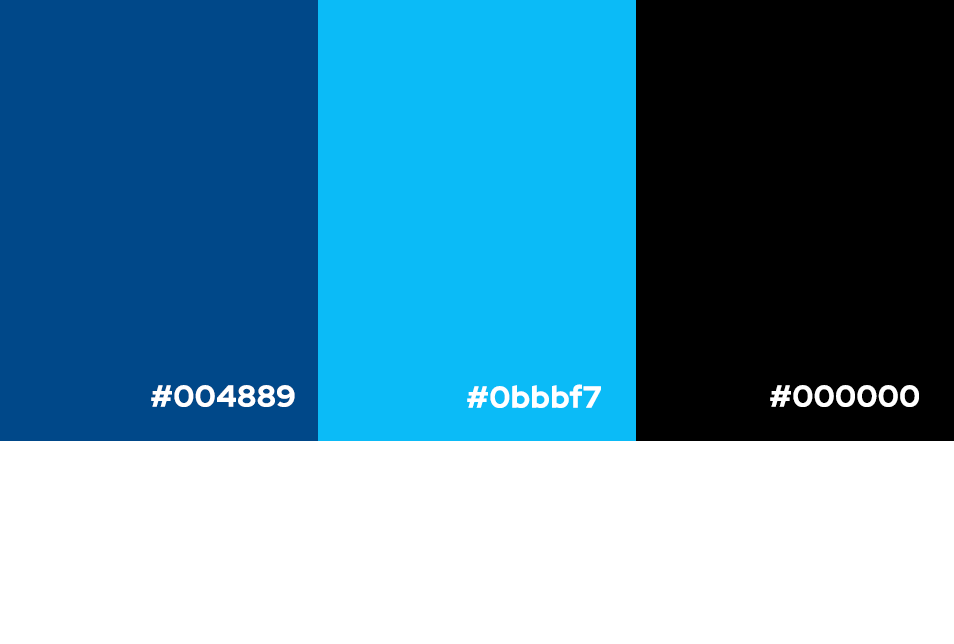 MOBILE-CENTRIC EXPERIENCE
Page speed and mobile optimization
The goal of the website design was primarily to have a modern and up to date look and to improve functionality and user experience. To get more organic search traffic, Rapid Flo Plumbing needed pages optimized for mobile and that load fast. Why? Because consumers using search engines to find plumbing control services in the Surrey area expect to find answers and information fast—if they don't, they'll quickly move on to someone else. To improve the website load speed times for Rapid Flo Plumbing, we implemented a number of website speed best practices, including image and code optimization, limiting HTTP requests, and eliminating unnecessary redirects.
Immediately after the website launch – quality leads begun to be received. Our team efforts have provided a platform for Rapid Flo Plumbing to successfully launch its business.