CASE STUDY
P3 Cream
Our team helped P3 Cream harness Shopify's power as a superstar eCommerce platform to take their online store to brand new heights.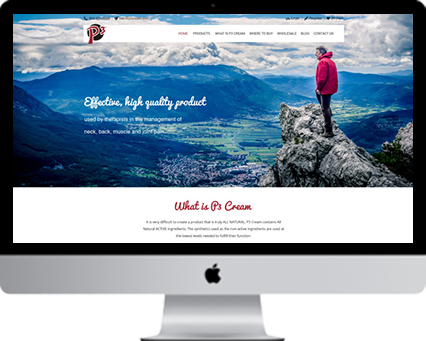 The client had an outdated e-commerce website which was developed in Joomla CMS 8 years ago. The website needed complete overhaul in terms of design and platform.

After the initial discovery call, we came to know the challenges customer faced with Joomla CMS so we recommended Shopify which not only fulfilled their requirements but was also user friendly to work with.

We were able to transfer our client's old site into the Shopify platform with relative ease. Most of the products from the previous site were simply imported into the new site while others required a bit more work due to structural differences in how the products were implemented.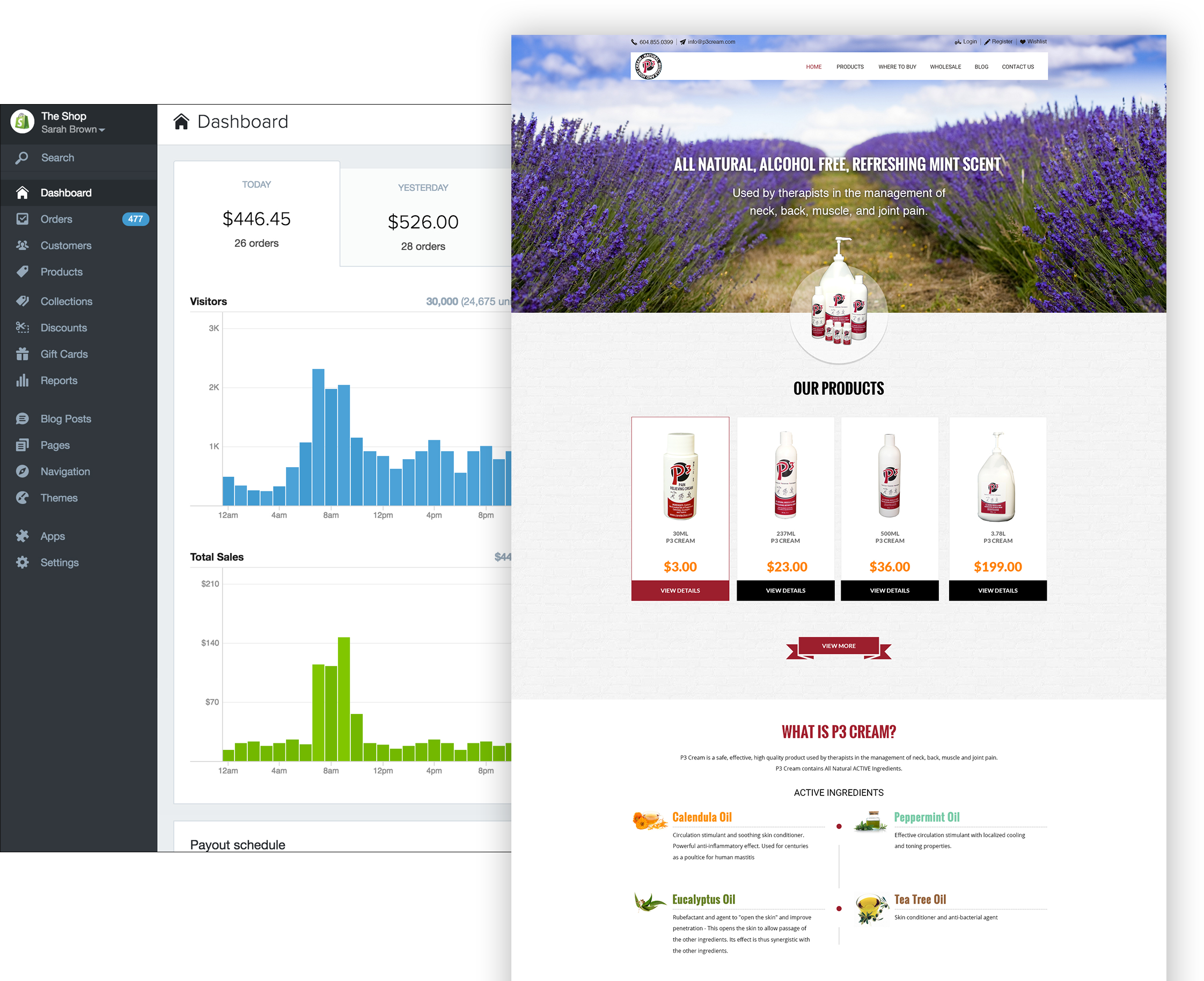 ABOUT OUR CLIENT
Who is P3 Cream?
P3 Cream makes safe, effective, high-quality natural pain relief cream used by therapists across Canada for muscle and joint pain. P3 Cream use only the highest quality of natural active ingredients. The powerful combination of Calendula oil, Peppermint Oil, Eucalyptus oil, Olive oil, and tea tree oil!
Services Provided:
Website Strategy
Professional Website Design
Website Development
Shopify E-commerce
Store Locator
Wholesale Application Setup
Tiered Pricing
Colors & Typography
Brand Identity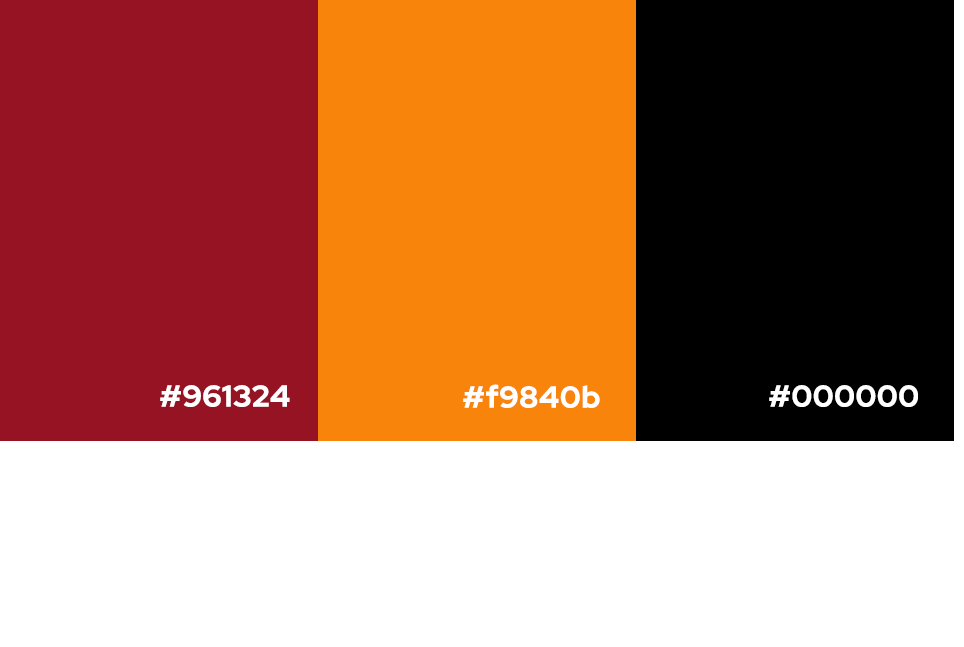 CRAFTED SALES FOCUSED WEB EXPERIENCES ON SHOPIFY
Shopify Store Strategy & Execution
The new shopping platform features benefits that weren't available through the old site platform and works in a cloud-based environment. Much of the site was set up using the built-in theme functionalities while many features of the site were added and adjusted manually by editing the Shopify liquid code in the back end. The P3 Cream site was designed to be fully responsive for all web-based devices, making it look good and easy to navigate no matter what web application or device used to access this site. The final result is a beautiful and clean site.