CASE STUDY
Electra Laser Hair Removal & Skin Rejuvenation Experts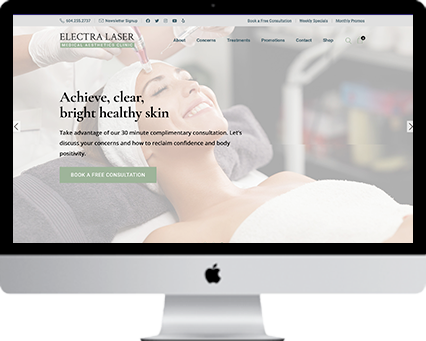 Electra Laser offers aesthetic enhancements which require direct contact with different equipment. The COVID-19 scare rendered their entire operation unsafe, thus taking a toll on the brand's viability.

The entire website was revamped to quantify the effects and processes of the treatments, thus lending them a positive image.

Clients booked direct consultations with the clinic, which put their doubts to rest and increased the brand's reach.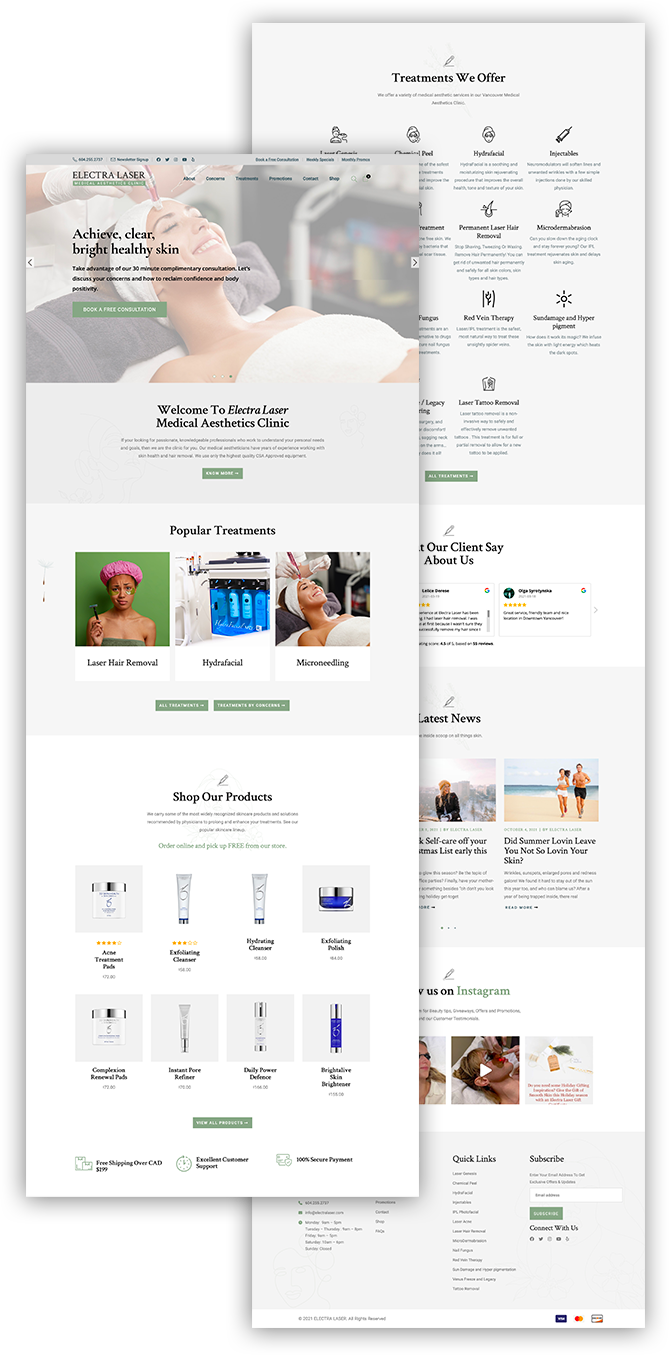 ABOUT OUR CLIENT
Who is Electra Laser?
Electra Laser is a pioneer in non-invasive laser hair removal and skin procedures since 2007. The clinic is headquartered in downtown Vancouver with clients hailing from all over the lower mainland. What makes the maven stand out is a balance of trained medical aestheticians and medical-grade equipment, both primed to deliver the best experience. Everything right from laser genesis to tattoo removal to micro-needling is done by Electra Laser.
Since the pandemic had changed the way people perceive the importance and adoption of cosmetic treatments, the clinic brought us on board for a brand revamp. The integral idea was to make the customer journey safer and smoother while adding e-commerce capabilities to their website.
Services Provided:
Website Strategy
UX (User Experience) Design
Responsive Website Design
WooCommerce Store
Colors & Typography
Brand Identity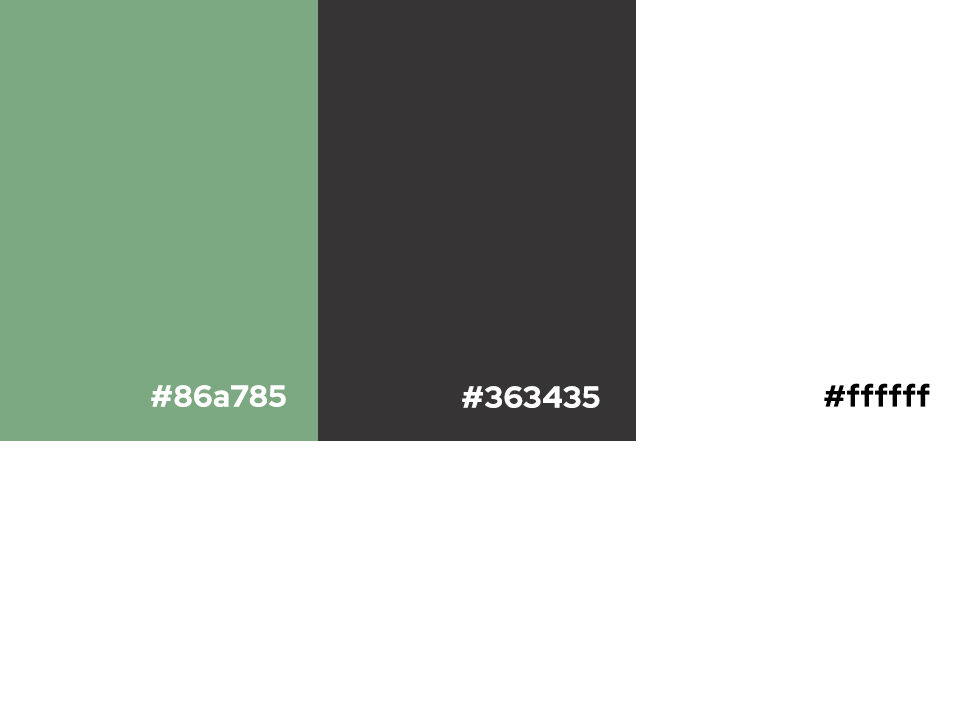 Complete rebrand
Branding and Complete Website Refresh
Although Electra Laser's previous promise of quality had got them started, their messaging wasn't polished enough to communicate direct benefits in the face of the ongoing crisis. We decided to build a new website that could scale with their growth and effectively resonate with the target audience.
We began by knowing the value propositions of the client and designing digital assets to refine the customer journey. A goal-oriented visual branding and web redesign was instated. Both the wireframe and the copywriting were directed towards making a prospect book a consultation call. Once that threshold was reached, Electra Laser could take over the conversion process.
Color palettes, typography, and illustrations were all kept in line with the new company personality of trust and safety. Cohesively, these formed as the brand equity that could be relayed through storytelling on digital platforms.
To make the service more value-driven, a promotions page was put in place that offers package discounts, the new client offers, and standby rates to regular customers. Additionally, e-commerce was integrated into the website as well to market the products used and recommended by the clinic.
Three objectives were achieved: