CASE STUDY
Crux Rehabilitation Sacramento
Helped Sacramento's physiotherapists refine their online marketing and take the reigns with their search engine optimization and content management with a custom WordPress website.

As the industry is related to wellness and care, we needed a clean yet attractive design for the website.

We started designing the mockup. The layout we created is simple but with nice details that give a nice twist to the overall design.

We used WordPress and a classic template for this website and then we customized it to match the mock-up. The result is a responsive website, easy to customize and with nice and discrete animations to give a touch of pop.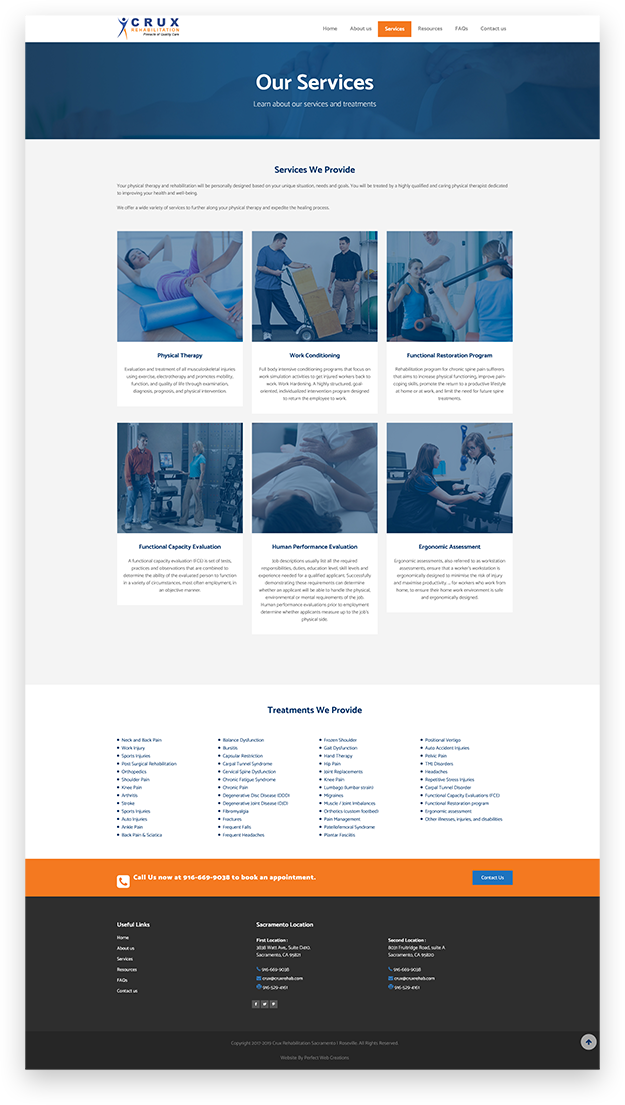 ABOUT OUR CLIENT
Who is Crux Rehabilitation?
Crux Rehabilitation is a physiotherapy clinic in Sacramento that offers treatments for rehabilitating everyone from athletes to individuals with injuries affecting their day-to-day activities.
Services Provided:
Digital Branding
UX (User Experience) Design
Custom WordPress Development
Responsive Website Design
Search Engine Optimization
Colors & Typography
Brand Identity
PHYSIOTHERAPY WEB DESIGN
Complete Web Design and SEO Services Under One Roof
Functional web design and SEO always go together in ensuring your physiotherapy website gets found online and at the top rung of the search engine results ladder.