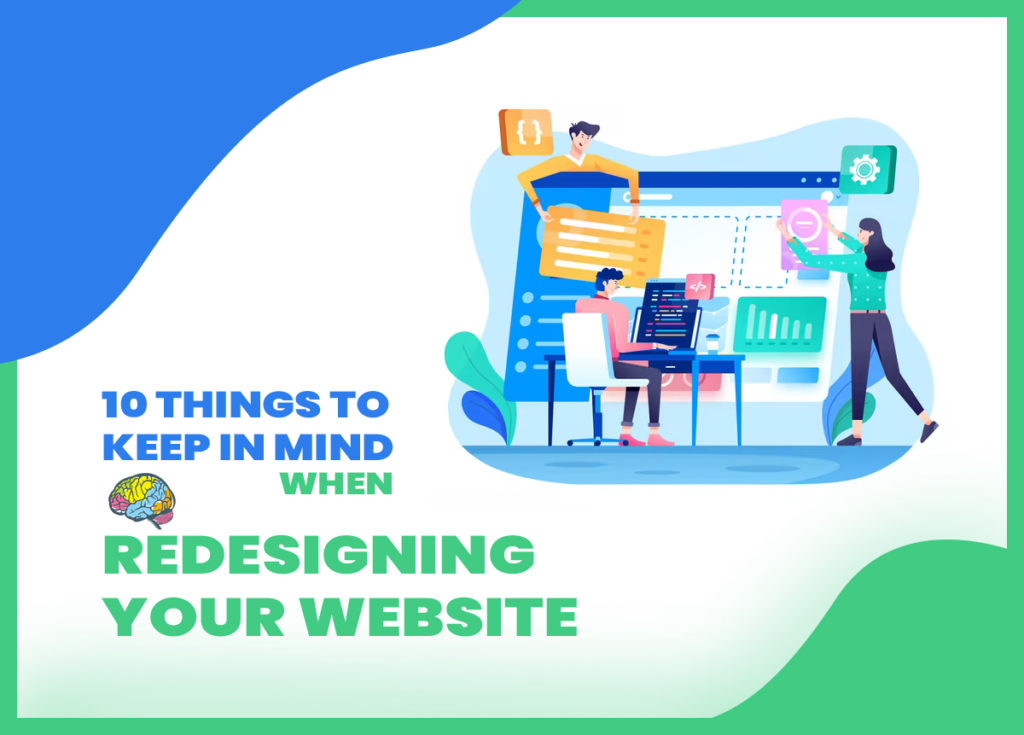 Redesigning a site is more than only giving it an enhanced fresh look. The productivity and shortcomings of the current site are priceless in knowing how to improve the site and make the re-design worth the effort, time and cost. It is not about just design or aesthetic charm; it is about everything from performance to accessibility. Following are 10 things you should have in mind before you redesign your site.
1. Purpose-Profile
No matter how glamourous or classy your website is, it has to be effective. Your site has a purpose right? Since that is the case, make sure that redesigning does not wither the purpose. Redesigning might risk changing the purpose of your site but it happens only if you permit it.
2. Accessibility
There is every chance that you are redesigning for your audience. Since that is the case you have to keep the accessibility on top. The way in which a website runs is determined fundamentally and exclusively by the people who use it, otherwise it is a flop. So, see the things from users perceptive before you implement anything.
3. QUALITY CONTENT
When you redesign your website, make sure that all the unnecessary content gets eliminated from the site. Improve the needed content and add more contented if that is required for enhanced performance.
4. PROPER NAVIGATION
Redesigning framework of your website might mean also redesigning navigation. If possible, you should leave it the way it is. Changing the navigation might end up in creating a lot of confusion for users who have viewed your site or still visit there.
5. MARKETING
You have to keep in mind how redesigning your website can influence the marketing. After all, it is what you earn. Don't keep marketing or publicity stonewashed. You must avoid changing your URL/Domain Name. It might head to a reduction in viewers, as they will get significantly confused on where your site went.
6. SCALABILITY
Scalability is somewhat relevant. You have to make sure that your website is still practical after you redesign it. You can enlarge your website, but it should be convenient and progressive. The users must be aware of the expansion you have done otherwise it would be of no use.
7. KEEP BUDGET IN MIND
Your budget and resources must also be computed. Will the redesigning be causing you anything? How much? Do you have sufficient materials to be in a position to execute your design plan?
8. TIME FRAME
Make sure you have made a timeframe to complete your website re-designing. Sometimes, things get scattered in the absence of proper planning and execution. If things are planned, actions get done within time.
9. CAPABILITY TO EDIT
When talking about redesigning, it is the factor that has to be considered above. You should find out how capable your web editor is. It is because no matter how nice your design plan maybe, the grandeur and greatness of its outcome will depend on the skill of your web editor.
10. IS IT AESTHETICALLY IMPRESSIVE?
Once you are done with everything from proper dimensions to accessibility; it is time to think about aesthetic. What is the point if your website is perfect but the design is dull and vapid? That won't keep people engaged.
These 10 things will make your redesigning endeavours productive and rewarding!